Blast

Blast laat zien hoe Digital Signage uw bedrijf kan verbeteren!
Blast laat zien hoe digital signage uw bedrijf kan verbeteren!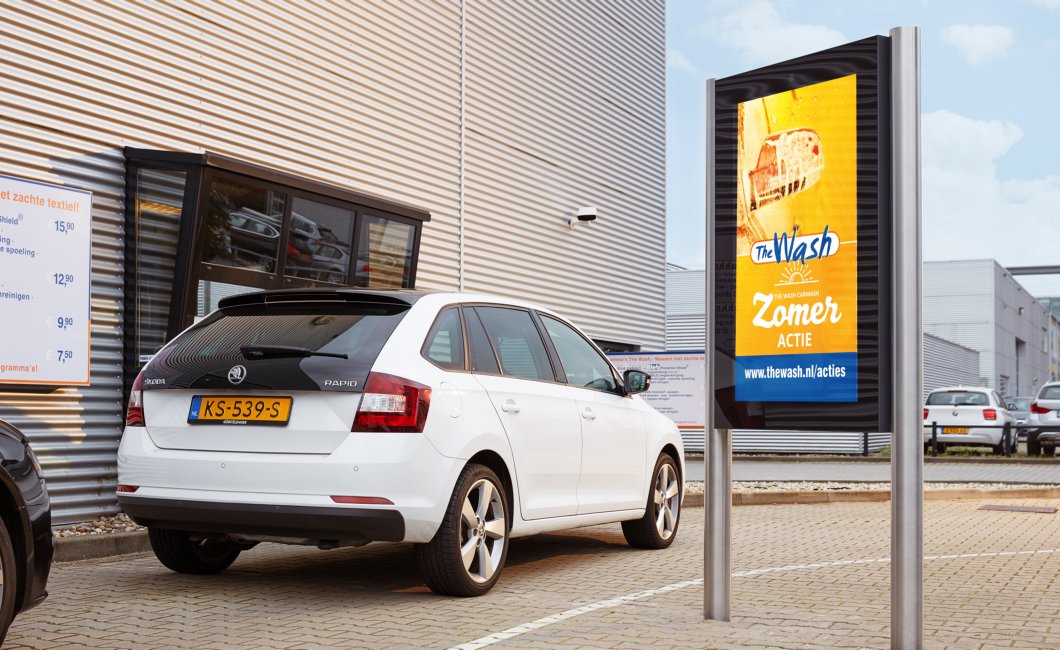 10 september 2019
Digital Signage is een moderne manier van adverteren omdat ze een breed publiek aanspreken. Blast is een Nederlands bedrijf dat een netwerk van displays verspreid over heel Europa aanbiedt. Vaak worden ze strategisch naast de ingang van carwash- of benzinestations geplaatst.


Autowasstraten trekken een groot publiek aan. Mensen die hun auto willen wassen wachten geduldig op hun beurt. Gedurende deze paar minuten wordt realtime digitale inhoud getoond, zoals de beschikbare wasprogramma's welke klanten helpt bij hun aankoopbeslissing. Natuurlijk kan uw inhoud worden gekozen zoals nodig en gewenst. Waarom geen nuttig advies geven of geweldige aanvullende opties of deals. 

Digital Signage geeft uw bedrijf de mogelijkheid om met uw klant te praten over wat belangrijk is. Waarom het bijvoorbeeld belangrijk is om je auto ook in de winter te wassen. Digital Signage trekt niet alleen uw klant aan, het biedt u ook een platform om meer van uw producten te verkopen, zoals ruitenreinigingsdoekjes, cadeaubonnen of andere gerelateerde wasproducten.

Autowasstraten bevinden zich vaak in de buurt van benzinestations, wat een geweldige samenwerking tussen bedrijven biedt om verwijzingen naar elkaars producten of diensten te delen. Het implementeren van een samenwerking biedt een extra bron van inkomsten door digitale display-tijd te verkopen aan verschillende partijen om hun commerciële inhoud te presenteren. 
Inhoud op elk moment van de dag in realtime presenteren is eenvoudig te plannen en af te stemmen op meerdere locaties. Het Blast Cloud Content Management Systeem centraliseert uw inhoud in één cloud gebaseerd systeem dat vervolgens wordt gedistribueerd naar al uw digital signage waar en wanneer u maar wilt. De inhoud kan volledig worden aangepast aan individuele wensen en behoeften. Blast onderscheidt zich van de traditionele Digital Signage-leveranciers door zich specifiek te richten op de customer journey. Het bedrijf kan de belangrijkste momenten en locaties nauwkeurig beoordelen om bezoekers van de carwash te boeien, beïnvloeden en begeleiden. Samen met onze klanten ontwikkelen we een business case op basis van de gewenste doelen. We willen u helpen uw investering terug te verdienen en ervoor te zorgen dat uw digital signage maximale resultaten oplevert.