Blast

GP Groot kiest voor innovatieve digital signage oplossing van Blast - Blast Digital Signage
GP Groot kiest voor innovatieve digital signage oplossing van Blast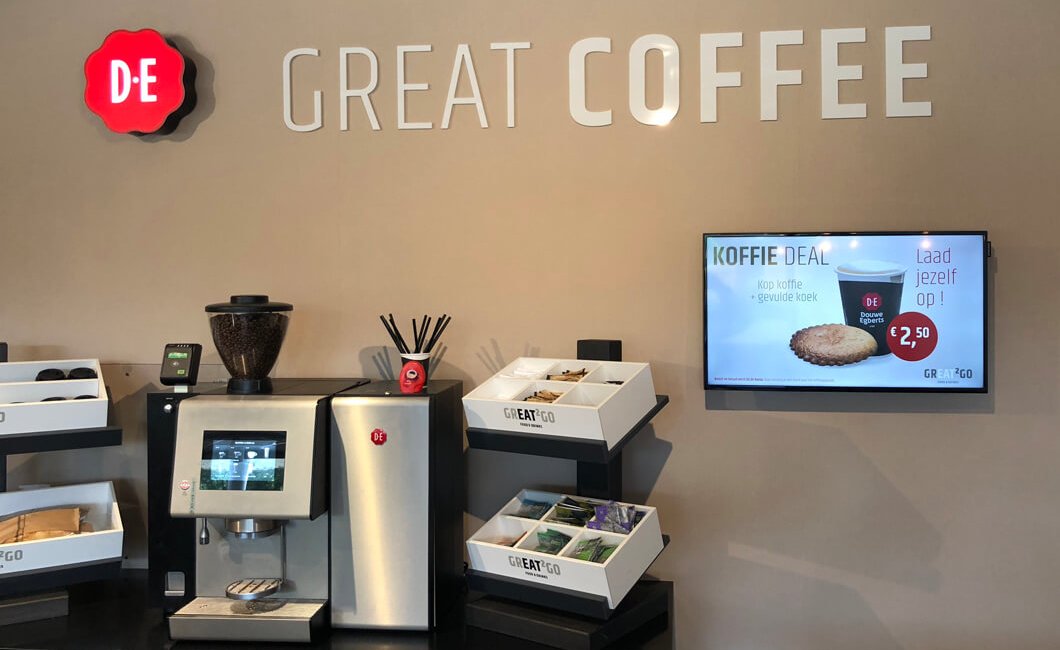 3 oktober 2018
Kopje koffie? Blast voorziet GP Groot Tankstations van een Indoor Digital Signage oplossing voor hun coffee en service corners.
Alle content wordt centraal door GP Groot ingepland. Is er een nieuwe actie of promotie beschikbaar? Via de kalender functie in het Blast CMS kan GP Groot de campagne instellen op een specifiek tijdstip of dagdeel.
Daarnaast zal het systeem ook worden toegepast voor de schermen bij de kassa. Texaco Opmeer is het eerst uitgerolde station. Via het CMS van Blast kan GP Groot al hun locaties beheren vanuit een cloud-based systeem. Gemak, besparing en exposure zijn hier de uitgangspunten!