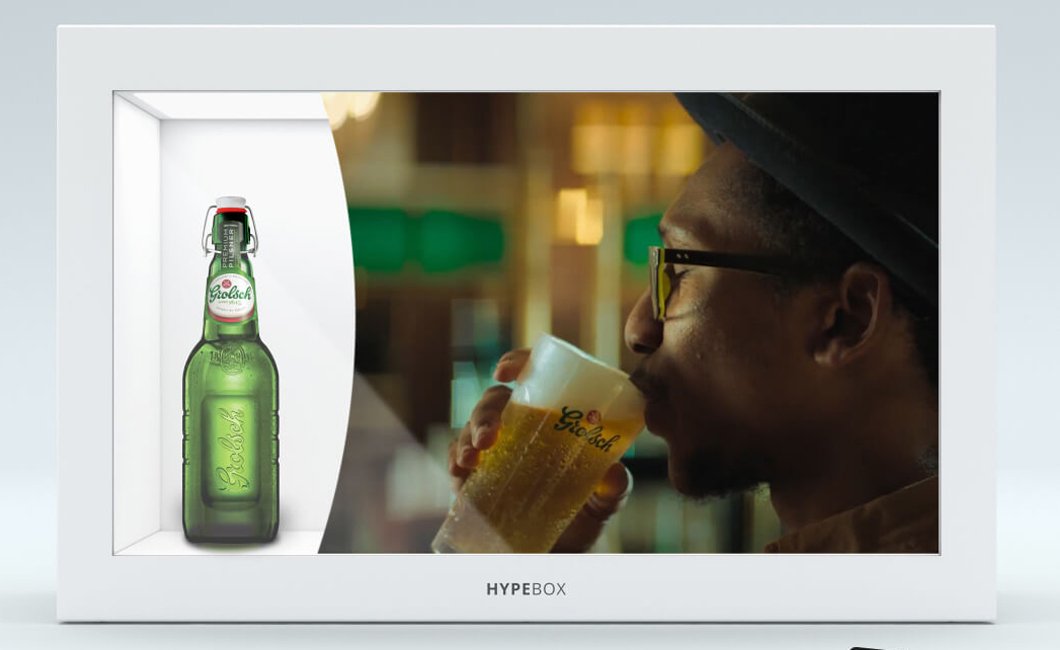 15 January 2019
At Grolsch a complete playground is set up with the Blast Digital Pavement sign, Hypebox and face recognition.

Together with this beautiful company from Twente, we will further explore the digital landscape in both retail and the hospitality industry!

The Blast products can be used very well in supermarkets, cinemas but also in restaurants. One of our innovative products is very suitable for this: the Hypebox. The unique thing about the Hypebox for Grolsch is that they can combine the physical bottle with digital content in this way. In this way, more experience is created on the shop floor, Grolsch can inform the consumer and thereby also help with choosing the right beer type!

Read more about the Hypebox? Take a look at our product page.