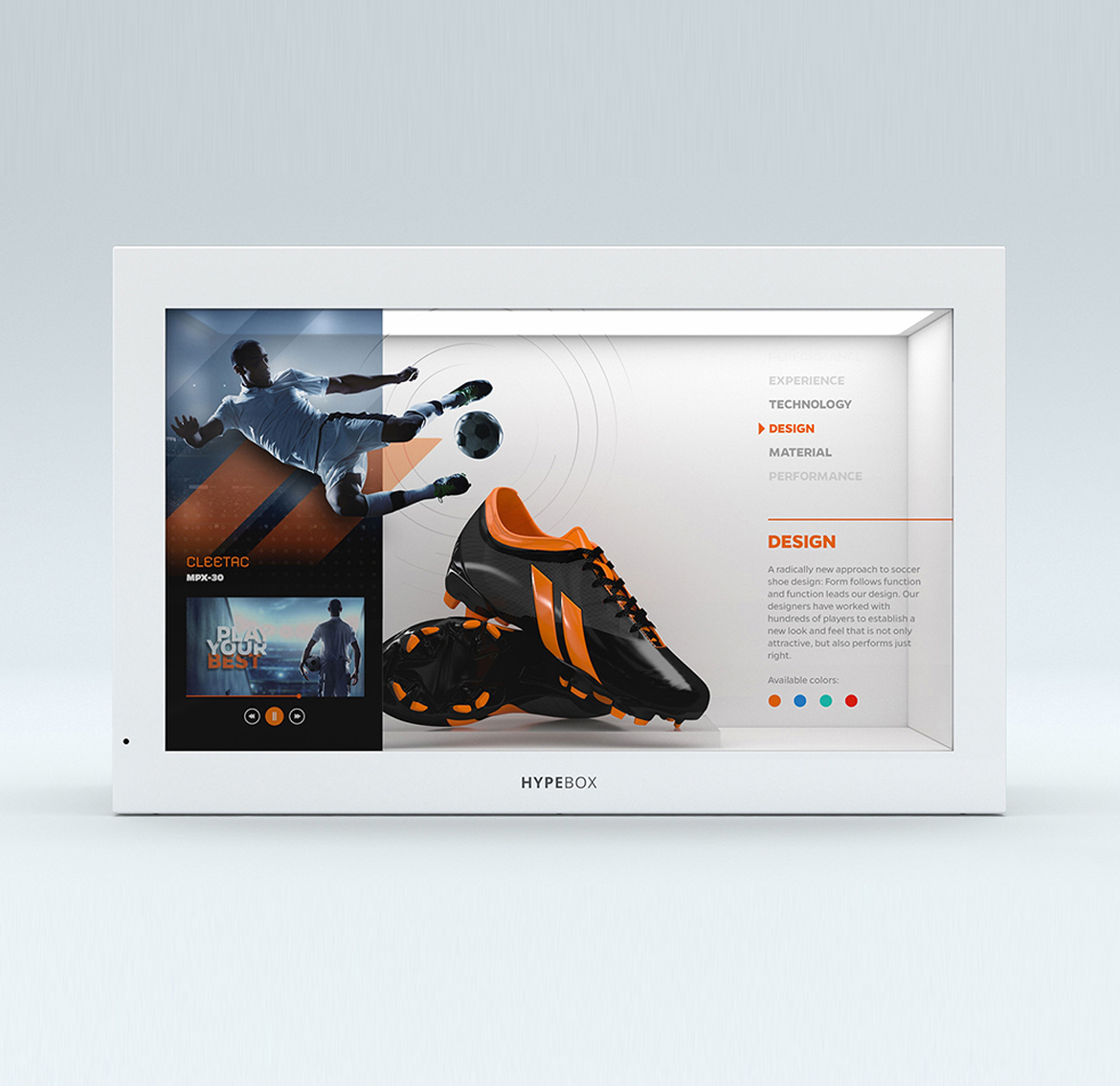 Crystal clear transparency 
The screen is fully transparent. The high contrast allows your customer to enjoy the living details in any environment.  
True Multi-Touch 
Via the true multi-touch functionality of the Hypebox your customers are able to access more layers of information of your products. 
High resolution LCD 
The high resolution LCD screen of the Hypebox puts power behind the content, giving the user a very realistic experience.  
LED lighting 
The clarity of LED lighting in the Hypebox capturing your product in the perfect lit environment.  
Eco-friendly 
The Hypebox is designed for 24/7 use. The low energy usage of this continuous content assists in keeping costs reduced. 
Simplicity in managing content 
By using the Blast Cloud Content Management System you are able to distribute your actual content from one system to all your Hypeboxes. Via the Cloud you control when where and what you want to present.  
Plug and Play ready 
The Hypebox is delivered with a plug and play system, installed inclusive the Blast Player and  CMS system.  Place your products inside the display, plug-in and play.