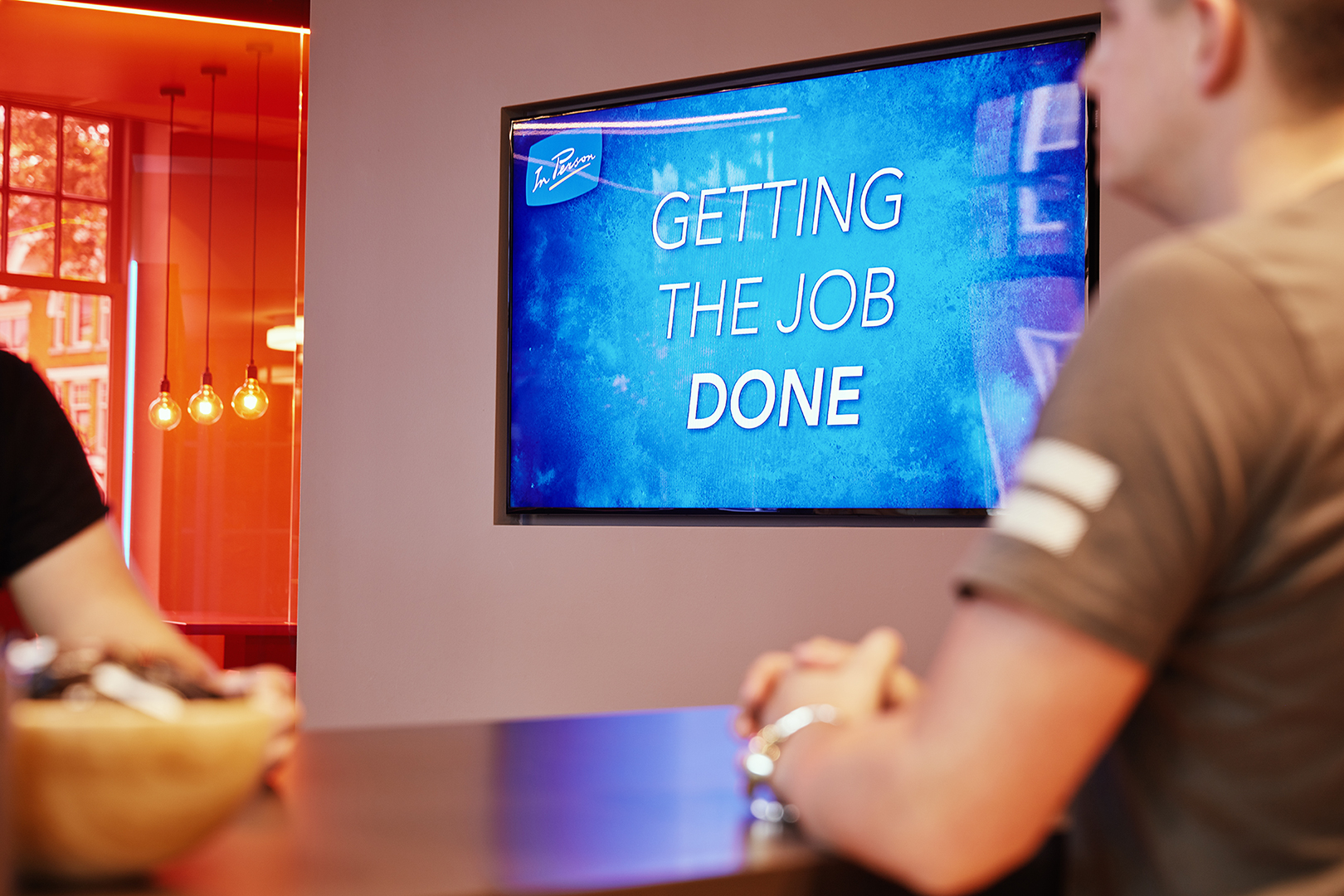 Digital in-store signage is the modern internal eye-catching way of signage. Deploying dynamic posters with irresistible content inside your stores. Giving your store or restaurant a professional modern look with flexibility in content. The ability to change the content in real-time, when you realize your audience has special attention for one of your products. Digital in-store signage is available in various sorts and sizes, and once installed this eliminates stock, nothing to ship and nothing to install. The complete physical media distribution process is essentially eliminated.  
With just a few clicks from your home office, content can be managed for various locations. The speed of deploying your various marketing content and the number of messages is exponentially increased in comparison to the posters of yesterday. Let your creativity loose, show animations, video's, or images to your audience…the perfect trigger to get the information you want, when you want and to who you want immediately.  
Go green with this environmentally friendly solution instantly eliminates paper waste, reducing CO2 transport emissions, and the prevention of increasing numbers of paper, plastic, ink, chemicals and paint going into landfills. 
Benefits 
Inspire and directly bring your audience into action with call-to-action content 
Create brand recognition and an experience 
Modern look with dynamic communication 
Environmentally responsible (reduce posters, transport, waste) 
Save costs on the production and replacement of store POS materials 
Distribute the content from one system to all your stores  
Quickly adapt your message locally or globally.  
Frames are able to be adapted to any desired house style.  
Leasing possibilities 
Simple and quick updating of content 
Pre-plan and control your own studio marketing materials with user-friendly Blast CMS 
 
Blast! All-in
Whichever solution you go for; for a fixed monthly amount you will be fully relieved. Know exactly where you stand without having to do anything yourself. This makes purchasing very attractive!
Advising
Product
Commissioning
Warranty during the term
Cloud Content Management Systeem