Blast

Blast shows how digital signage can improve your business!
Blast shows how digital signage can improve your business!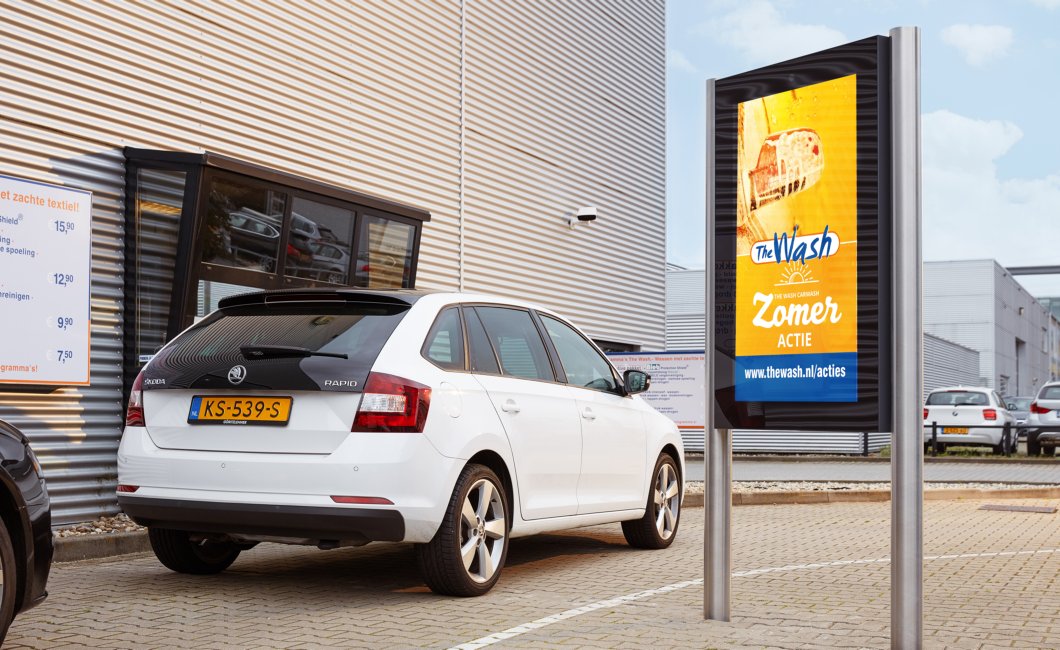 10 September 2019
The Abri displays are a Nationwide network spread throughout the Netherlands, they are for example situated strategically next to the entrance of car wash stations or petrol stations.

All car wash stations are visited by a large audience. This audience is waiting in line for a few minutes until it is their turn. By showing real time Digital Content you can actively move the customer to decide which programs are available, but also advise other options. In this way you can explain to the driver why the car needs to be washed regularly, what they should pay attention to, or why the car should also be washed in the winter.
Do not forget to offer the Upsell of the washes by, for example, selling window cleaning cloths, gift cards or other related laundry products as an option.

A lot of car wash stations are located next to a gas station. Collaboration between both and referrals can be realized in this way easily, real time and at any time of the day.

With the Blast Cloud Content Management System we distribute your current content from one system to all your branches. This way you can easily manage all displays and content from the cloud, wherever and whenever you want! We can even design the CMS in such a way that it is fully tailored to your wishes and needs.


At Blast we distinguish ourselves from traditional Digital Signage suppliers by specifically targeting the customer journey. Together with our clients we accurately assess those key moments that allow us to captivate, influence and guide the customer. Side by side with our client we develop a complete business case, based on the desired goals and experiences taught by a potential pilot. In this manner we secure your investment and make sure your use of Digital Signage delivers maximum results. All these solutions provide a more targeted customer approach which results in a higher return of investment.  At Blast we know that your success is our success!